Why roofing?
With roofing you make your swimming pool easier to maintain. The pool remains clean and warm for longer.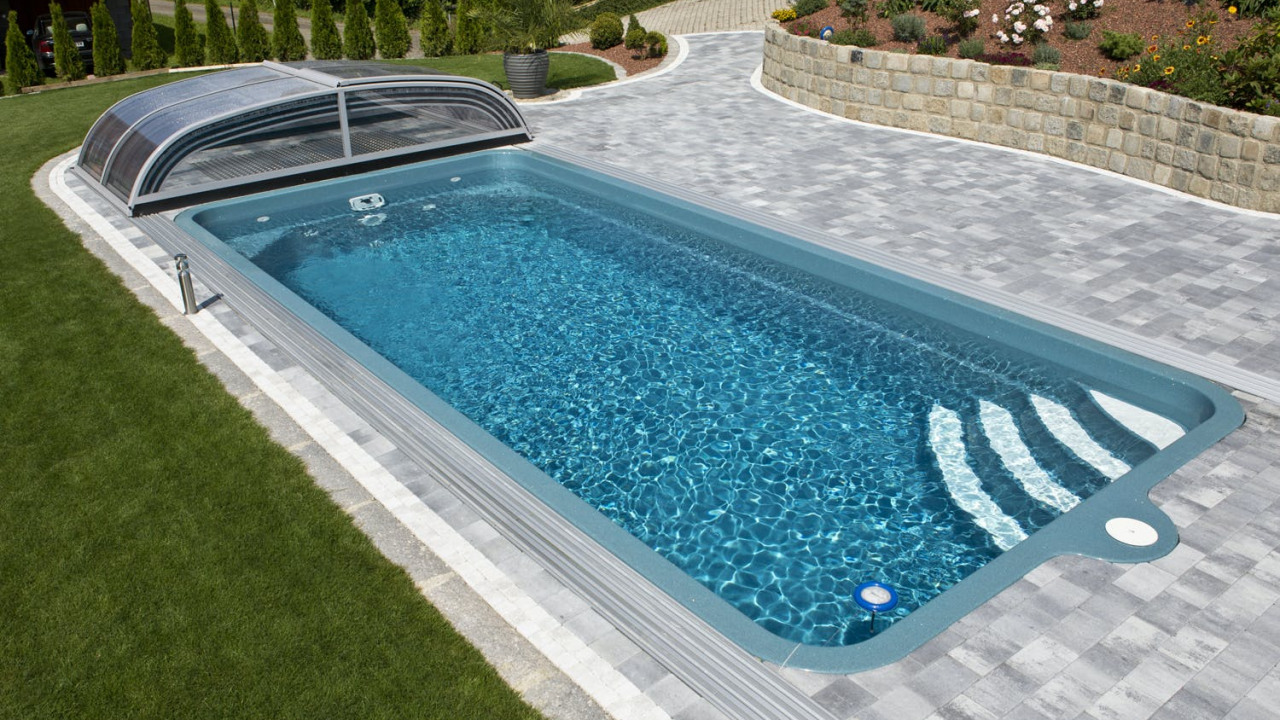 With a pool roofing it's possible to extend bathing season for 2 months.
Roofings and covers are always made according to the size of the swimming pool.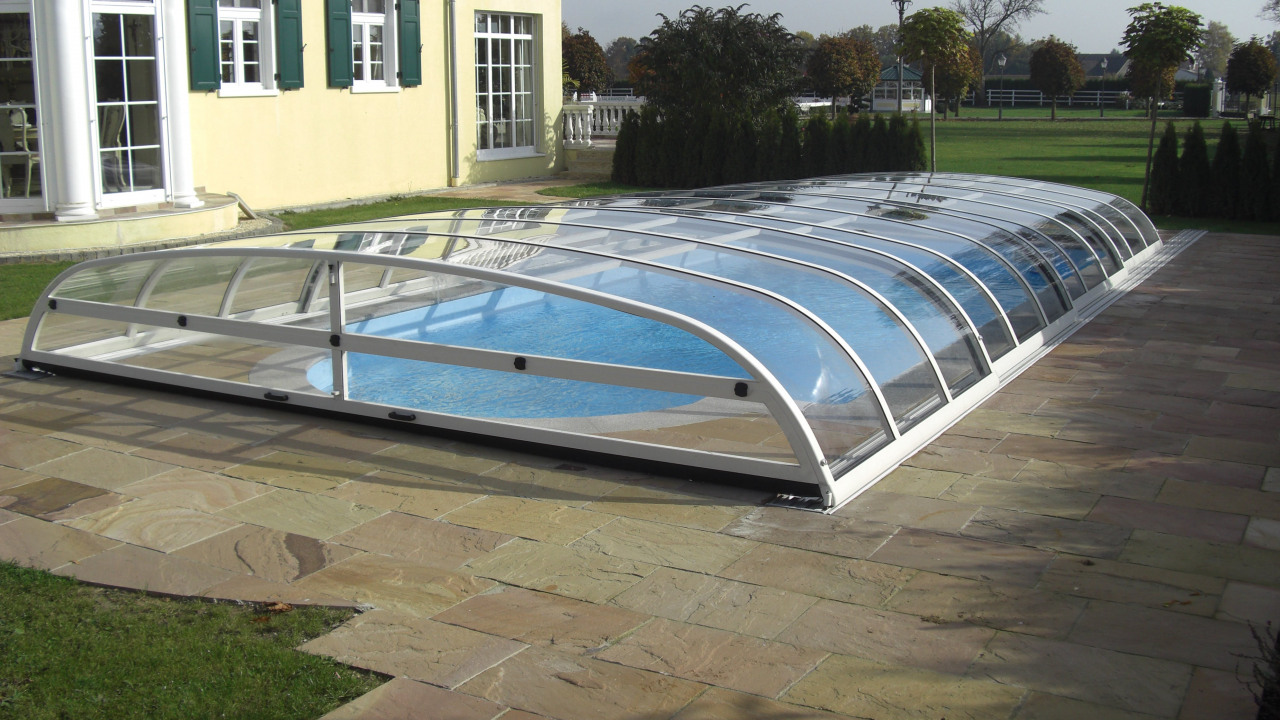 Roofing saves energy. The average pool temperature of the covered swimming pool is 4-7 degrees higher than the open-air swimming pool.
Roofing prevent rainwater, leaves and pollen from accumulating in the pool.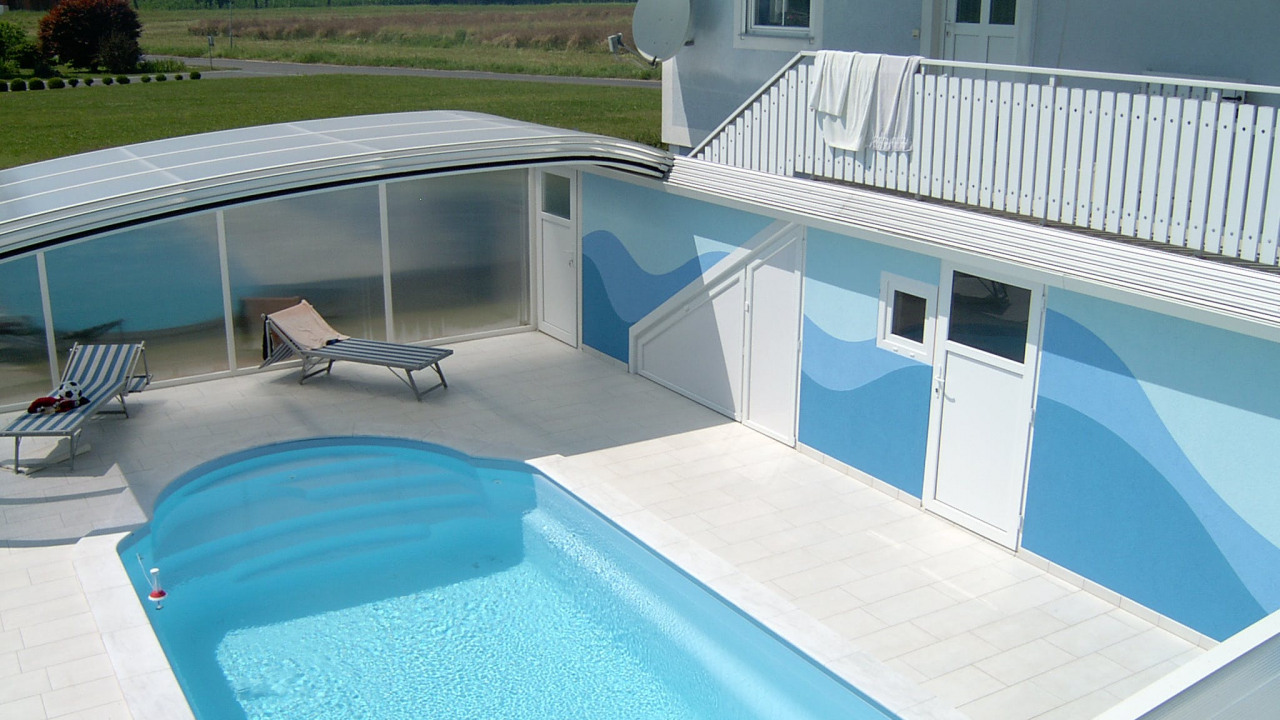 Our pool roofs can also be installed as terrace roofing by means of wall and floor rail. When closed, you create your own indoor pool.
Roofing
Slatted Cover
Safety cover
The Austrian Poolpartner roofings are ideal for demanding conditions, as they are well suited to snow loads.
The glazed roof is made of Swiss, fully transparent Makrolon 4 mm thick polycarbonate, which is resistant to sunlight UV rays. Roofing has a 15 year warranty.
All roofings and access door always comes with easy-to-use locks. The cabinet sliding door on the side and the staircase at the corner allows for swimming under the shallow roofing without any element transfer, so that it's possible to go swimming without bending.
Aluminum rails lined up in the roof are always designed so that the entire roofing can be slided off from the pool.
Roofings are handmade, using the best materials. The basic colors of the frame are anthracite, white, aluminum and light gray.
Details
Discover the different roofing options.
A low roofing can be placed under the terrace.

The covers are always made according to the size of the pool and do not require separate rails or guides.

Under the higher roofing you can swim.

There is a motorized opening mechanism available for all swimming pool covers. The engine works with solar energy and is available for example. remote control and smartphone.

The rails of the roof are always designed so that the entire roofing can be removed from the pool.

The elements are assembled at the factory, making the installation quick and easy. Each pool roofing is tailor-made.

It is possible to make a door on the side of the higher roof, so bathing is possible without opening the cover.

When using a cover the pool chemicals consumption will decrease and the pool will remain cleaner.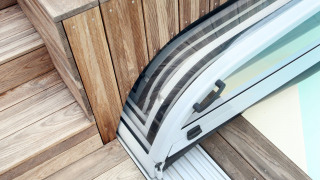 Superflat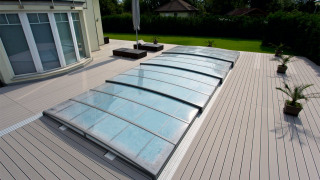 Ultraflat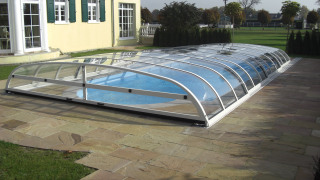 Evolution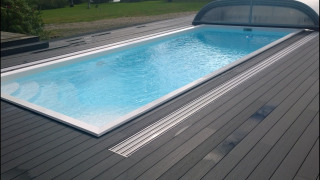 Panorama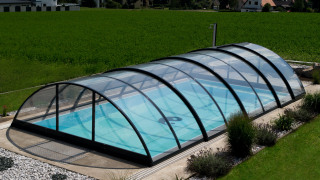 Klassik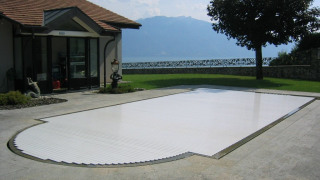 Slatted cover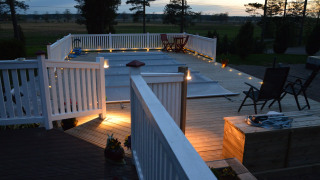 Safety cover
Ask for an offer
Tell us a bit of your vision.
We will contact you and calculate the price including delivery and installation.