Design
Design your swimming pool.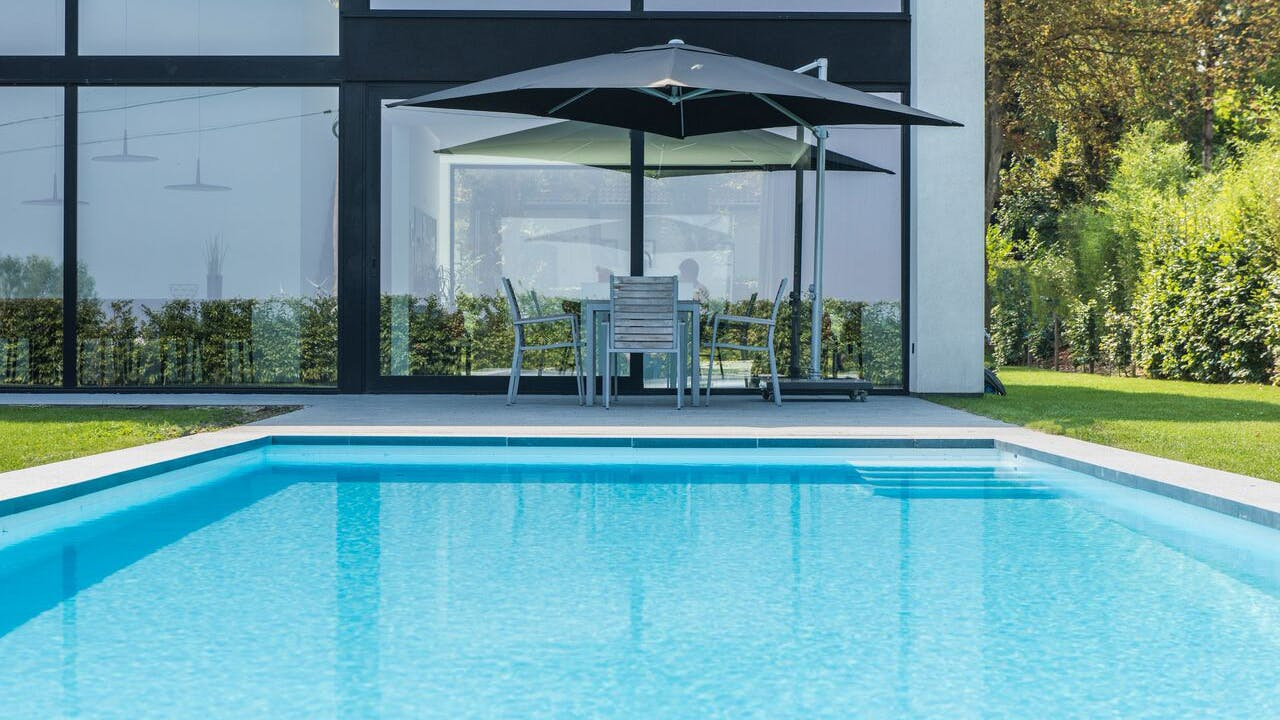 The PolyStone swimming pool's customizability does not bring significant additional costs compared to other types of pools. The pool can be implemented with a skimmer or overflow, the so-called infinity pool.
Price example for a skimmer pool 5.00 x 3.00 x 1.50 m without additional equipment and transport from € 6 500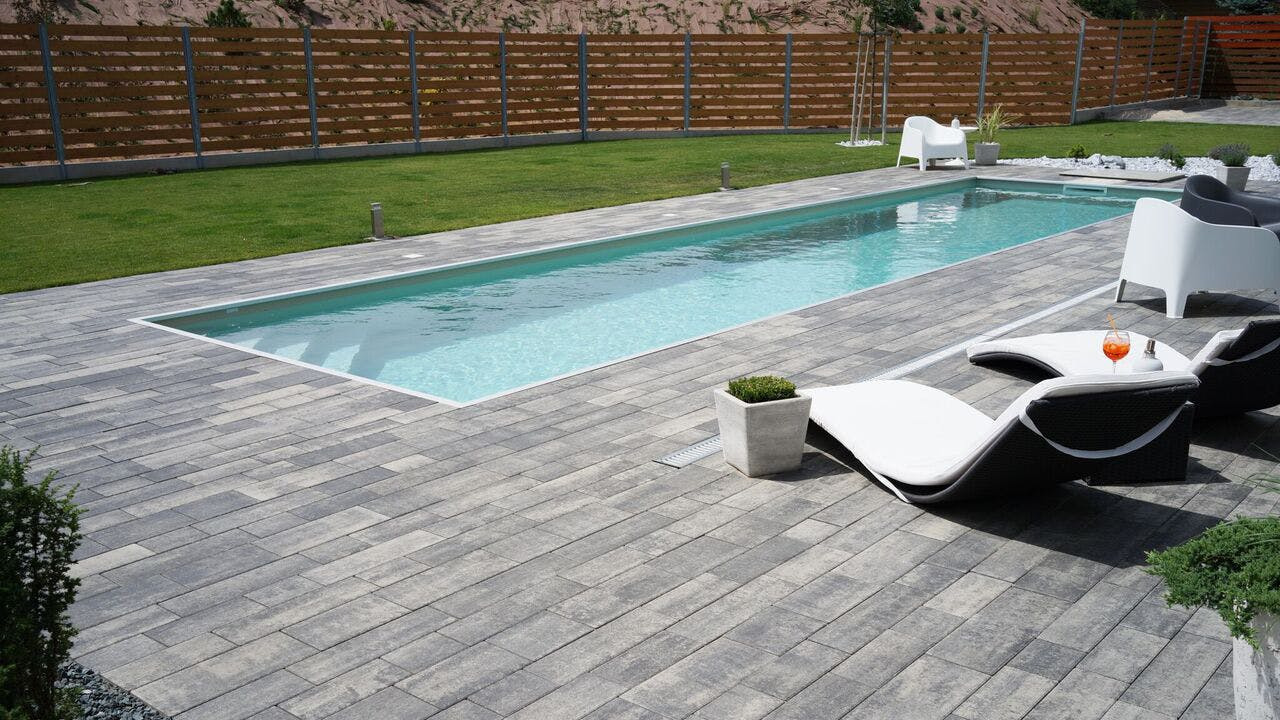 The staircase can be implemented, for example, as an angle portal, wide in the end or so that there is a sitting area in the middle.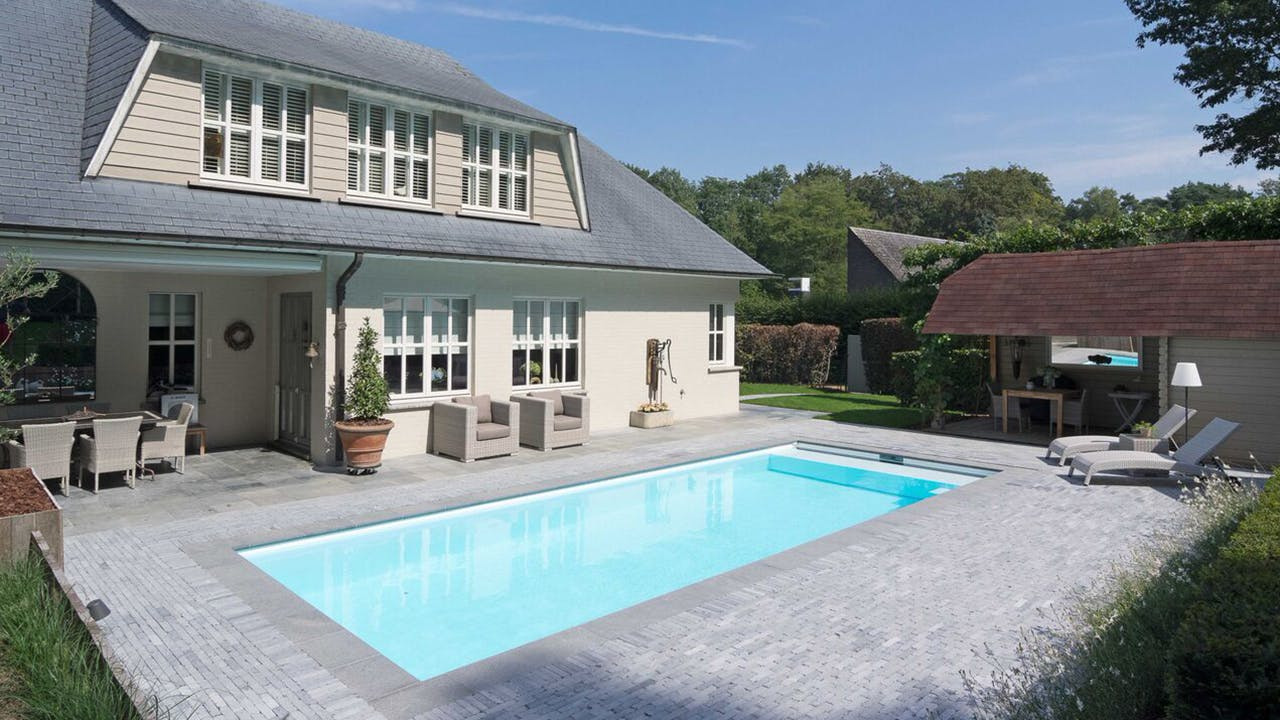 The PolyStone pool can be integrated with all terrace materials such as stone, wood and composite.
Why PolyStone
PolyStone is a highly durable material, a mixture of plastic and stone.
Customization
Accessories
PolyStone as a material
Each pool is tailor-made with very high quality - the robots weld the PolyStone plates indelibly to each other. Compared to other types of pools, pool customizations do not bring significant additional costs.
The pool is manufactured in millimeters so that it can easily be fitted into an existing terrace, for example. The thickness of the bottom of the pool is also selectable, where it is also suitable for groundwater areas.
Base colors include white, light gray, anthracite, sand, light blue, and dark blue. It is also possible to paint the pool with the desired RAL color.
Details
Complete your swimming pool with details.
The swimming pool cover can be placed in the bottom of the pool, leaving a separate enclosure not on the terrace.

Infinity version with vanishing edge.

Overflow grates from stone.

Integated steps in corner.
Ask for an offer
Tell us a bit of your vision.
We will contact you and calculate the price including delivery and installation.
Contact details
Swimming pool