Design
Check out our range of options.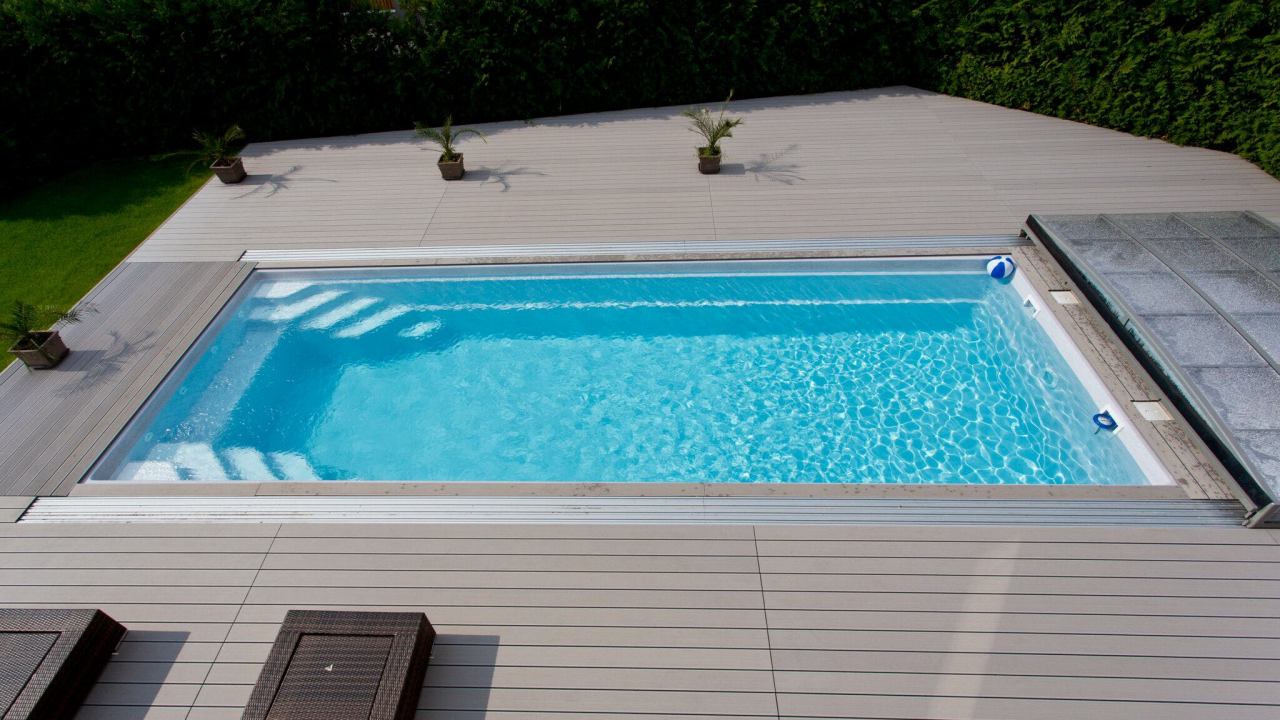 Fiberglas swimming pools are a safe and secure choice.
Our comprehensive collection includes swimming pools at Finnpools and RhinoPools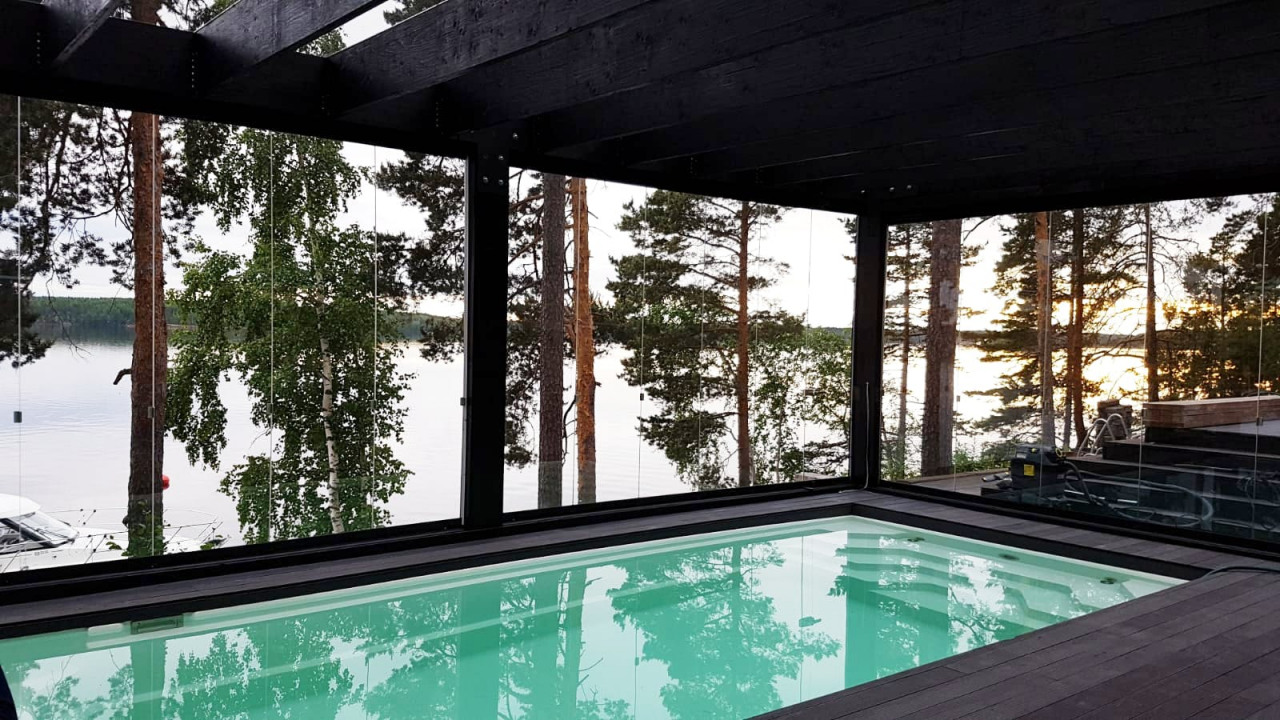 All of our swimming pools can be installed inside or out.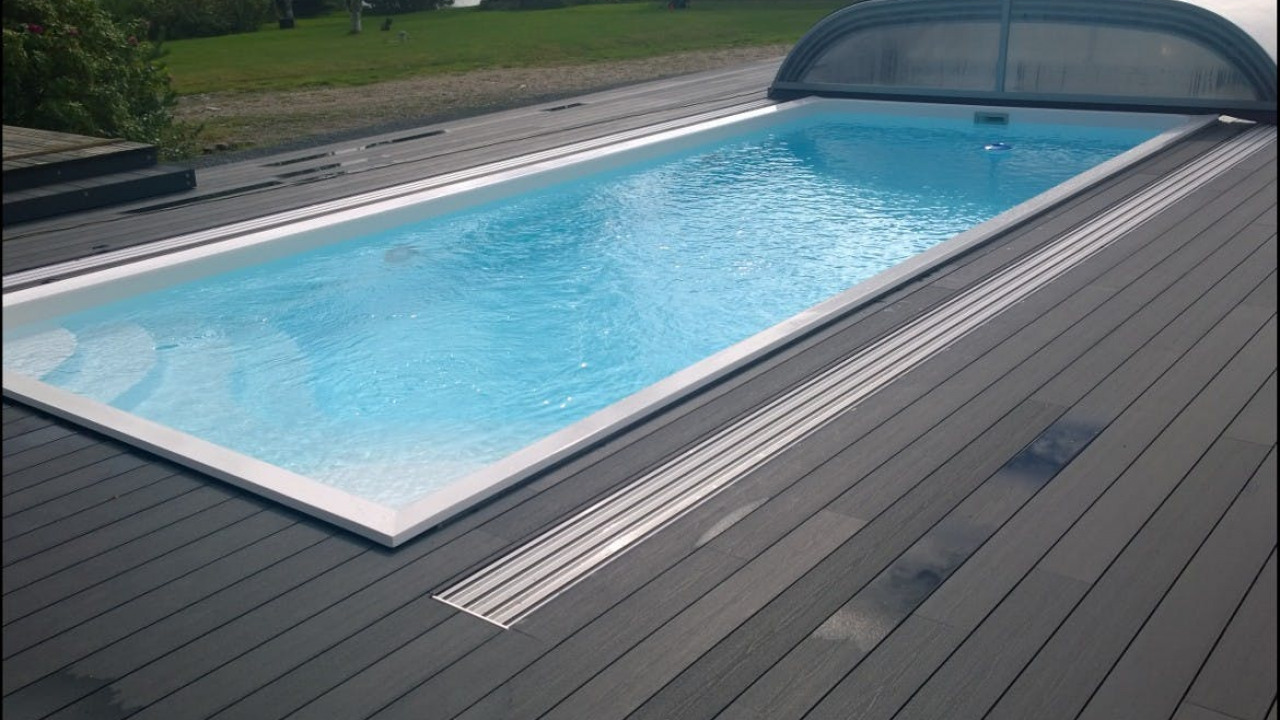 All our swimming pools can be landscaped with all terrace materials.
Why fiberglass swimming pool
Fiberglass pool is an effortless option.
Effortlessness
Equipments
Fiberglass as a material
The fiberglass swimming pool is an easy option. Timeless and practical design guarantees the versatile use of the pool. The technical details are carefully considered to increase comfort.
Integrated stairs make the pool functional and safe. The pools are hand crafted high quality using the best materials.
The pool is delivered in one piece on the truck's stage. The pool is only counted in place. Installing the pool does not require external concrete fillings or cast base plate.
Details
Examples of completed implementations.
The simplified, edged design of the pool finishes the terrace.

The atmosphere can also be added with exterior lighting.

The staircase also acts as a cooling area.

Fiberglass swimming pools are suitable inside and out.

Swimming pool design is ideal for a variety of landscapes.
Models
Find your pool model.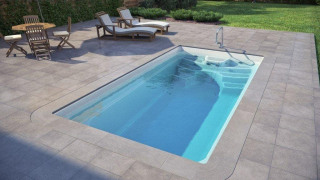 RhinoPools Joy
(500 x 265 x 140)
Price from € 7 990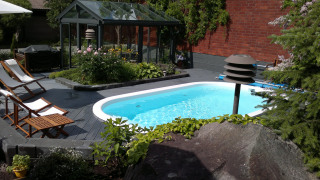 Finnpools 550
(557 x 318 x 130)
Price from € 8 503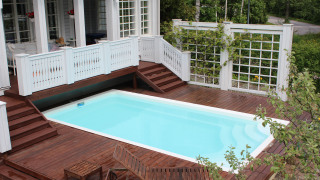 Finnpools 630
(631 x 346 x 131)
Price from € 11 685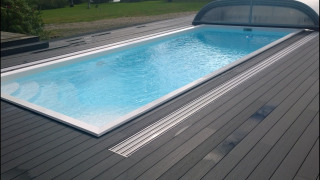 Finnpools 830
(831 x 346 x 131)
Price from € 13 585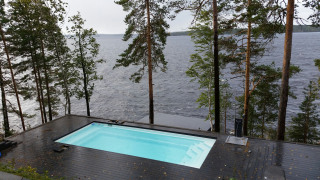 Finnpools V2
(777 x 347 x 150)
Price from € 14 155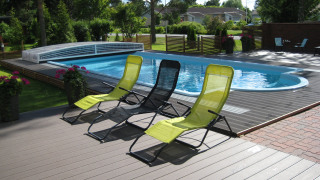 Finnpools XL
(940 x 440 x 130)
Price from € 16 625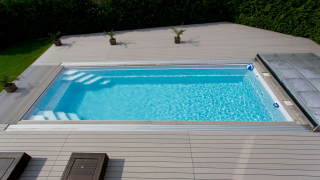 RhinoPool Monaco
(650-1000 x 330-370 x 150)
Price from € 11 990
Ask for an offer
Tell us a bit of your vision.
We will contact you and calculate the price including delivery and installation.
Contact details
Swimming pool